Studying onto my next project for year 3 to research with many sorts of cultural arts, which I've been looking at my primary source in Japanese meant to search their mysteries of spiritual and mythical arts like monsters which focuses on miniature sculptures called Netsuke.
Information on Netsuke: https://www.netsuke.org/page-1125375
Originated in a ancient region of Japan over a period of more than three hundred years, which are focused on their differences of my own hybrid appearances. Mainly to served both functional/aesthetic methods, fitted into Japanese-dresses because the Kimono of women wearing fashionable clothing but not having pockets for many traditional events like summer festivals, funerals, weddings and graduations. Men had to suspend their everyday pockets amongst other items, so they replaced them with the use of Obi (sash) handing objects are also called sagemono. The people attached Netsuke on the other end of the cord preventing it falling through the Obi and to handle its last adjustments with opening and closing of the sagemono.
Mentioned of the Netsuke were of beautiful effects to decorate with different forms of elaborate carving, lacquer-work or perhaps from rare and exotic materials.
Methods used to portray the Netsuke in Japanese influence:
Naturally-found objects
Plants
Legends/Legendary heroes
Myths/Mystical beasts
Gods/Religious
Symbols
Daily activities
Myriad
Design vocabulary
Encompassing
Zodiacal animals
Normally these miniature sculptures believed to be used as ancient talismans, these items were eventually developed into highly coveted and collectible art statures and it has said to nearly disappeared over their period at the end of 19th to the first quarter of 20th century. But over the course in its production of Netsuke did not completely vanished, instead under a strong influence of western collectors visiting Japan in much larger numbers. Furthermore, to develop from a direct approach of fine art and it could be existed as true master-carvers from all around the world continuing to craft these little masterpieces.
Only to affect onto industry both in Japan and abroad stimulated in their production of low artistic value mass-produced figurines during the Netsuke manufacture and they are not to confused with authentic art pieces regardless of their age and origin.
Resources used to carve into Japanese figures of Netsuke:
Ivory
Wood
Cherry wood
Bamboo
Amber
Stag antler
Pottery
Coral
Metal
Compacted of three-dimensional figures in three inches high
Carved into hollow bowl like modelling
Formally to shape into multiple items like Katabori, Anabori, Manju, Ryusa, Kagamibuta, Obi-hasami Sashi, Mask and Trick
Normally animals are made illegal
In a series of organizing around the world for the collection of Netsuke, most of them are been exhibiting from multiple museums like Los Angeles County Museum of Art (LACMA), Museum of Fine Arts in Boston, National Art Museum in Tokyo, British Museum, Victoria and Albert Museums in London. Excelling into their knowledge were the LACMA museum – United States has a permanent exhibition of 150 objects from the Raymond/Frances Bushell collection and to be total of 600 Netsuke in collection are regularly rotated during show.
Furthermore, British Museum in London was also a permanent exhibiting with the Netsuke from the A.H. Grundy collection, then to include the Metropolitan Museum-New York followed by the very latest gathering at the Louvre-Paris and few to view on from Hermitage in St. Petersburg as to adapt with Netsuke manipulation a few at aesthetic times.
Mainly my new evidence of Netsuke were used in many ways in Japanese culture at the 17th century, it seems to had a connection with artistic details like say they have personalities of different categorizes of hybrids. Which tells of their certain appearances of monsters been fitted in pockets and are now been called in the present period of Pokemon.
Normally the people would attach Netsukes to pockets, judging by their small sizes they do share expression to young generations while viewing into childhood imaginations and I would adapt to Pokemon's texture for merging with my next set of hybrid objects. Helps to combine with the possibilities onto different kinds of cross species DNA used to blend in Pokemon characteristics, which meant to reflect on my previous models of Doodle hybrids and how it should give my inspiration into Japanese hybrids mentioned in children's response to imaginative animals.
Key methods of DNA evolution used in scales of how large they are as Pokemon:
Evolution from Froakie to Frogadier and Greninja:
Cross reference ninja culture to Greninja's characteristics: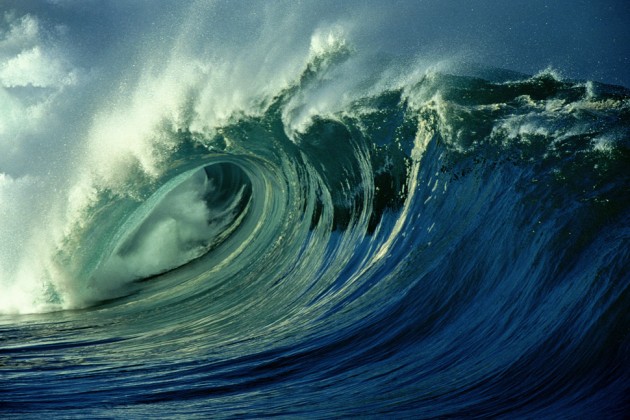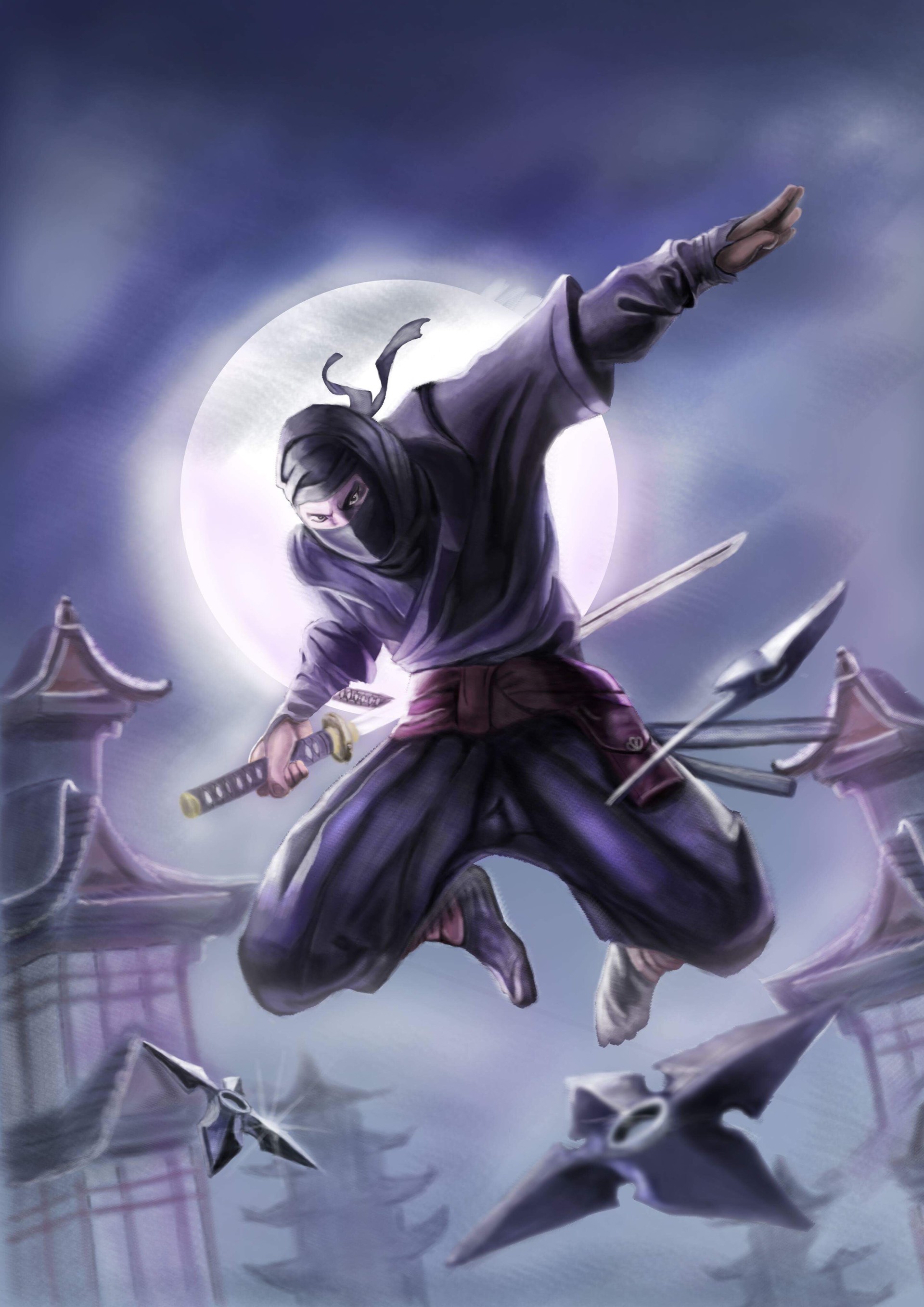 Evolution from Treecko to Grovyle and Sceptile also can mega-evolve:
Cross referenced with a forest gecko blended into forest environment:
Evolution from Chamander to Charmeleon and Charizard also can mega-evolve alongside gigantamax like huge scales of a stadium:
Crossed reference to dragon and fire elements known in many cultural influences like medieval and Japanese:
Researching on my imagination of childhood monsters were to examine on many kinds of evolution like when Pokemon start to take shape, height and scale to help them stand our more effectively for when I can continue on using my reused-foam resources.
But instead of creating a miniature size I must build my prototypes in a very sight medium scales, also they can help me to practice their massive size and strength. This meant to be used for my primary method to experiment on Pokemon's DNA, through evolutions since they did once or twice sounds of combining the categories into a new form of hybrids.
From my perspective way of Japanese culture used onto Pokemon appearances, by researching onto all new forms of unseen textures of mega-evolution like as they are stronger when engaged in battle. Furthermore, reading on their different regions were many of the Pokemon has all manner of forms depending on the atmosphere in each countries mainly to speak of Alolan and Galarian forms.
Alolan forms:
Galarian forms:
Moving to a additional effect of the Galar regions evolution, were to examine into a much height and mass power called the Dynamax/Gigantamax as they are growing at their size of the large stadium followed of how their behavior can affect into the way of battling.
Example of Cinderace, Corviknight, Toxtricity and Coalossal's gigantamax forms: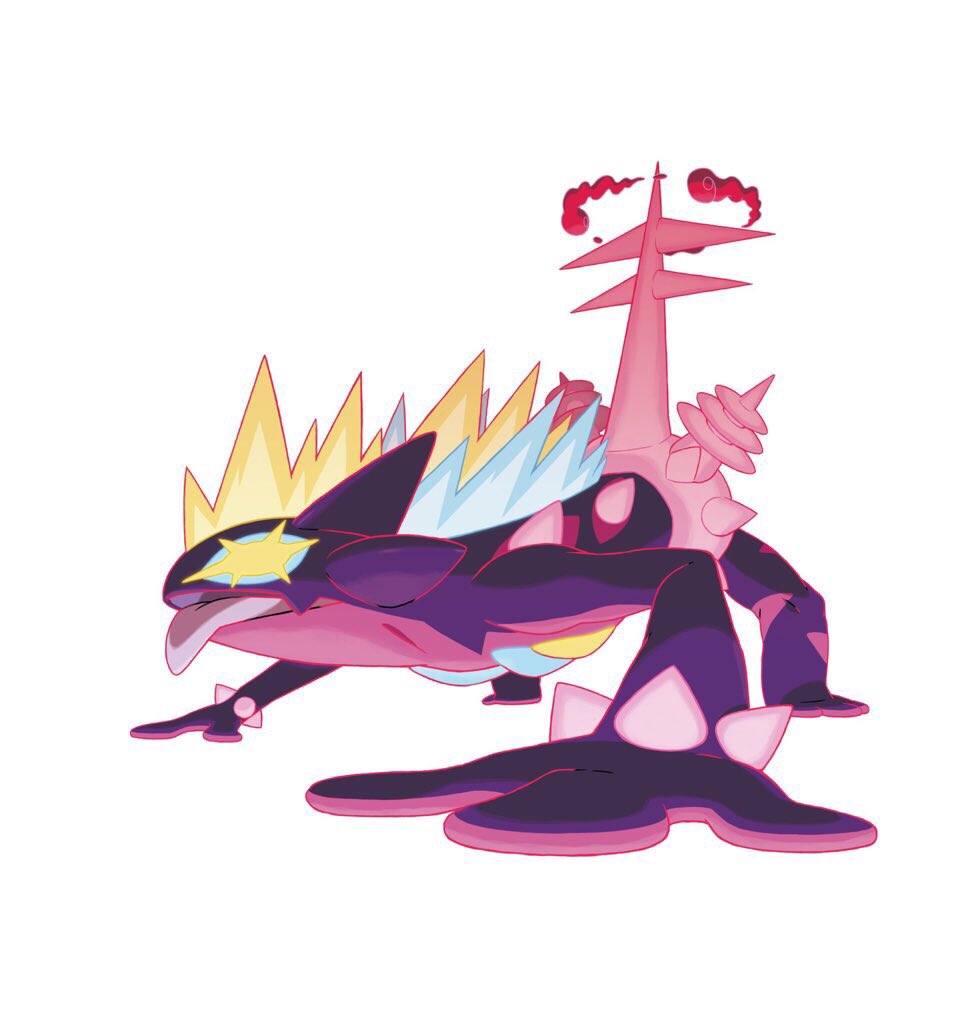 Basically to explain my artistic personalities when reading into Pokemon, trying to experiment on Netsuke's poses once been carved from ivory and rare wood materials as if they are starting to evolve from old items into such wonders of the new generations of monsterverse and to craft many combinations with mixed media onto Pokemon's DNA.
Influence of Netsuke's original methods:
Originated from Chinese culture in the late 17th and early 18th centuries
Maybe spawned, but ultimately known it had descended into Japanese arts
Shown to had a connection of Pokemon from the inspirations of the original creator – Satoshi Tajiri
Said to have studied on their evolutions due to the characteristics from Netsuke during the 18th period
Mentioned to used aesthetics ways in practical forms during daily lifes
Meant to a person's interest of our engaged into humorist effects
Used in methods of the resources as jewellery, watches and handbags
Criticised on Japanese fashion became fascinated by the west and had disappeared in the present
In the Meiji ages, westerners had taken up to collectors mantle and impacted on Japan's influences into historian west – 1854
Americans and Europeans had discovered and started to collect netsuke
Enable to cross referenced to my artistic forms of childhood monsters to the characteristics of Pokemon:
Reflection of Tyranitar and Godzilla:
Reflection of Hydreigon and King Ghidorah: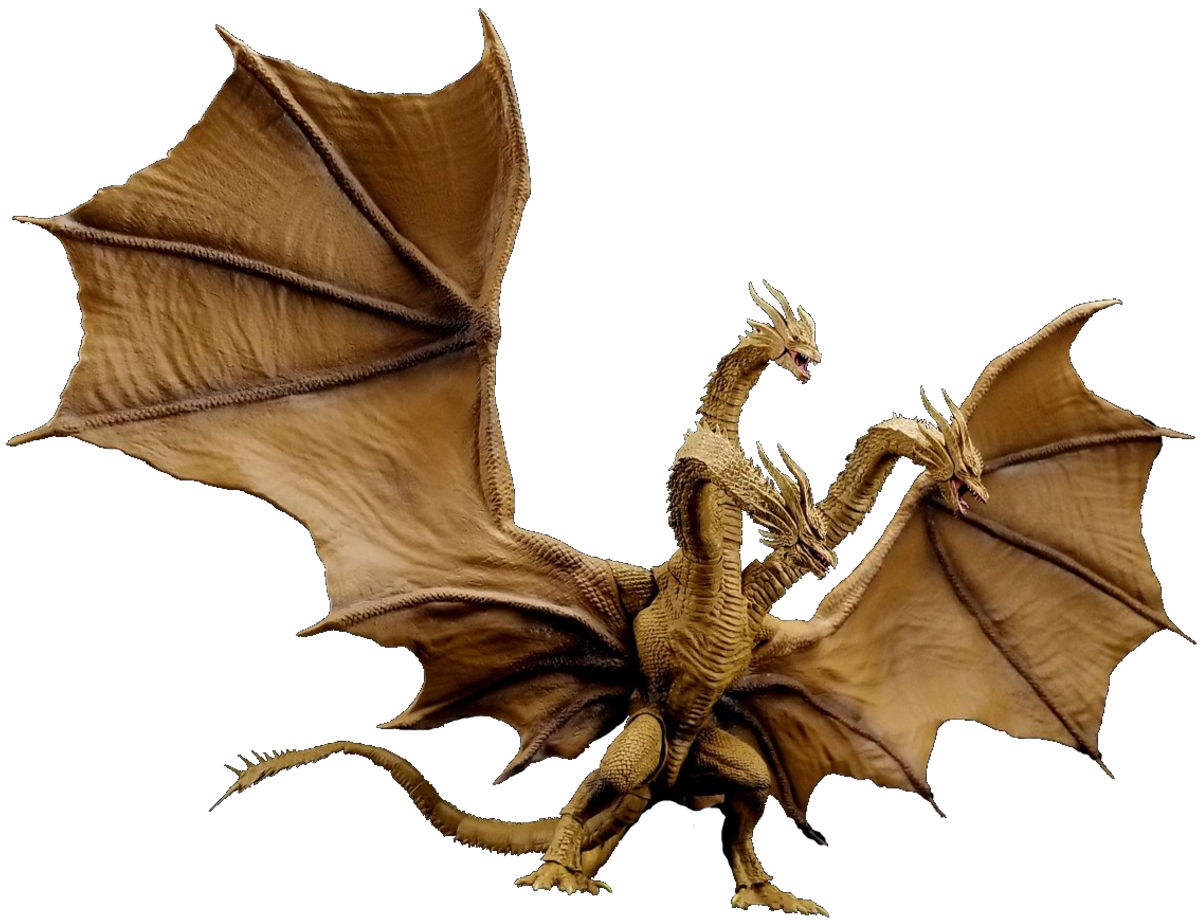 Reflection of Galarian Moltres and Rodan: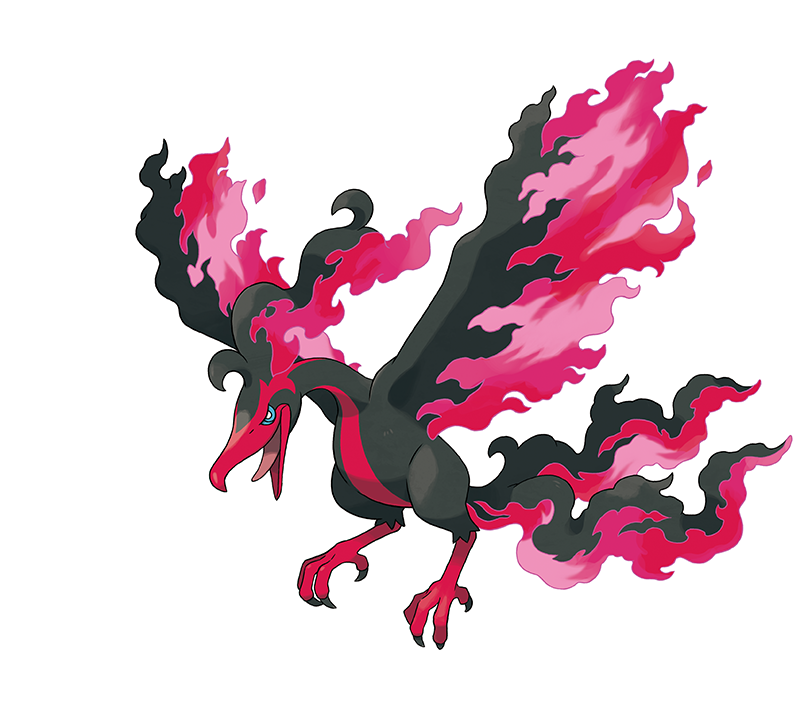 Reflection of Gigantamax Butterfree and Mothra:
Reflection of Rillaboom and Kong: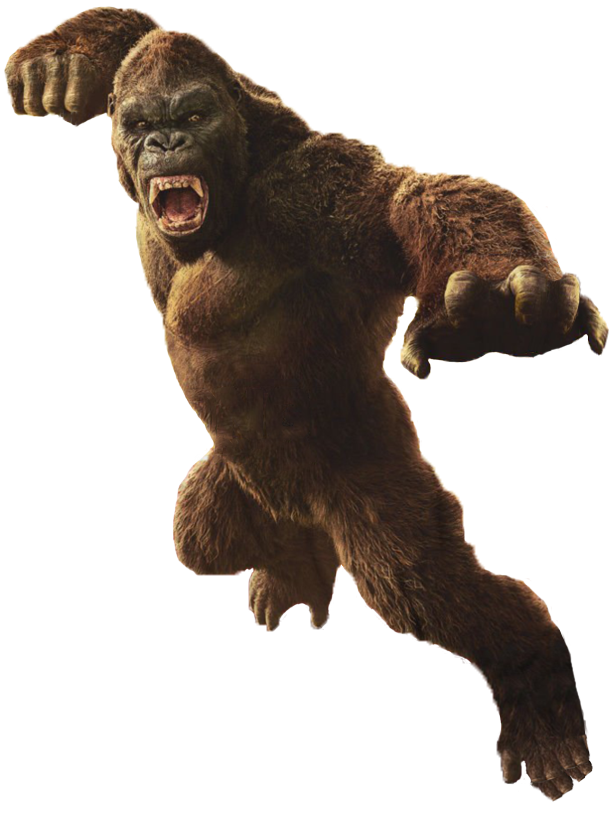 Reflection of Noivern and combination of bat and dragon:
References of Netsuke's influence and Pokemon personalities:
https://www.christies.com/features/Netsuke-Collecting-Guide-5-Things-to-Know-7963-1.aspx
https://www.ashmolean.org/netsuke#/
https://www.serebii.net/pokemon/nationalpokedex.shtml