Continuing my contextual-research with another set of practitioners, studying onto "Becoming-Animal" like we are in their presence of what we feel so different as we are unique or dangerous.
Researching on Jane-Alexander, one of the most important artists in contemporary-arts enables her critical-facts into South-Africa's reputation and spread within international-recognitions. Shares on how her artwork can express our reactions if we face our deepest-fears of mutilated forms and used to absorb her influence in my methods of dark-hybrids
Born in Johannesburg/South-Africa
Expert on mutilated/exposed skin textures
Key-Elements of Alexander's genre-horror
Created figures in plaster then cast in fiberglass before completed in oil-paint
Her techniques figurative-sculptural, installation, tableaux and photomontages
Responded in both political and social environment
Prized models of Butcher Boy's 1985-6
Primary theories of Xenohabilzoophobia
https://www.tate.org.uk/art/artists/jane-alexander-18870/who-is-jane-alexander
https://www.sahistory.org.za/people/jane-alexander
From Alexander's key elements in her art-genre of horror when she is a current student at University of Witwatersrand in Johannesburg, when involves in shaping within exposed/mutation textures like viewing on her masterpiece called Butcher Boys been exhibited into South African National Gallery's collection 1985-6.
Her three-models sitting on a bench referred as "Watchmen"
Mixed development of mutilated artworks of Bom-Boys 1998 to exploring vulnerability of children's deep-fears
Drives them to wear animal-masks like hoods as our dark-reflections
Personalities of mixing with deformed-tissues
Reading David-Altmejd's research of studying onto various resources of heady mix of magic/science:
Meant to build up conditions of mixed bodies of twisted states of inside-out appearance particularity head-pieces
Examining on Sci-Fi/Gothic-Romanticism
Meant into post-apocalyptic theories
Reflection of horrific-effects of skin-transfiguration
Focusing onto crude-expressionism piecing together fur/mass-produce
Several-limbs of inhuman DNA and infused with animal-textures
https://www.xavierhufkens.com/artists/david-altmejd
https://www.davidkordanskygallery.com/artist/david-altmejd
These criticise his primary-source of twisted appearances, even being aware of people's reactions on mutated-development
Built on related evidence of Labyrinthine/Plexiglas mentioned as mirror-elements
Multiple-stages of evolution to affect on plaster heads are rare methods of orthogonal theories or illusion-arts
Elvira-Carrasco's work is focused on dazzling-paintings covering her models in doodle-arts, because I did the same method on my "Elemental-Beasts" in term 1:
Captures her own image to be self-knowledge within representation of her needs of colour-schemes
Critical-leads into contemporary-arts, "FACES-PROJECT"/"Body-Art
Mostly a source of light-colours, psyche, human-soul, shocking/saturated and explosive
Cultural-expressions of digging up Mediterranean-roots
Best known for multi-layer effects in liquid-patterning
Perfect symbiosis between realism/abstraction
https://www.syartgallery.com/en/artisti/elvira-carrasco/
https://www.artsy.net/artist/elvira-carrasco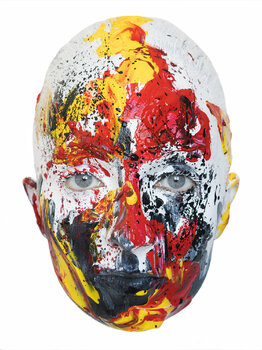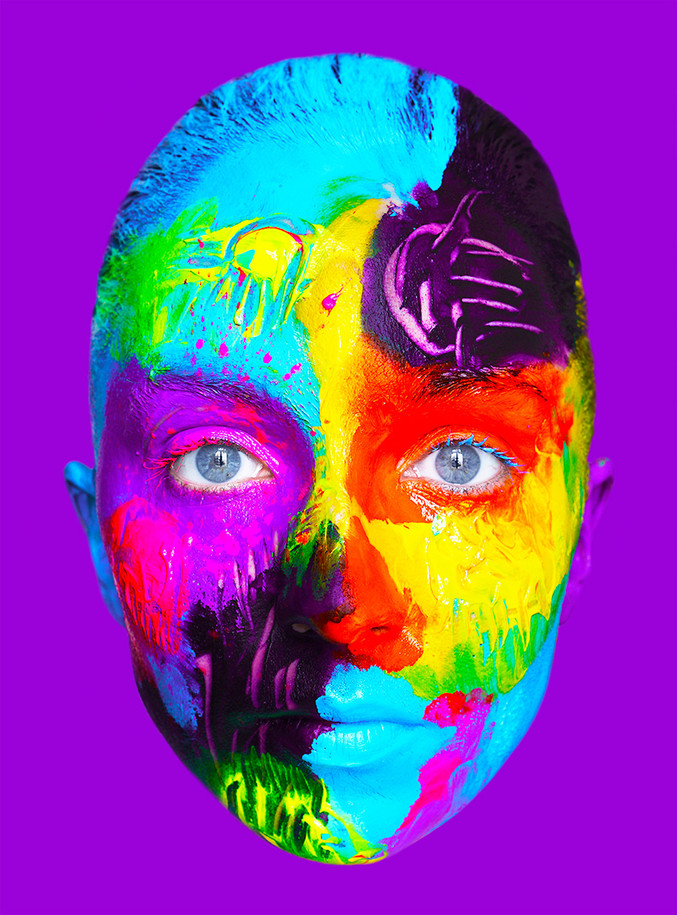 Searching for Sayana-Ganz who is an expert on Japanese-carving, mostly her work are focused on putting household-plastics referred as jigsaw methods to create multiple animal-forms in a directive state of movement/self-awareness.
Ganz can manipulate/assemble these beautiful-models together, she is using a similar technique of brushstroke-scheme by Van-Gogh and a response to three-dimensional in her latest-exhibition called "Reclaimed-Creations"
Shaping energy/harmony from old-plastics objects
Acts like a message of hope
Raised under Japanese-Philosophy of Shinto, believe of reused-objects have spirit/soul
Gathers in previously-used/discard plastics, transfigures them into wonders of animal-forms
Critical-facts on Ganz's motivation:
Reviewing her methods are like a puzzle, keeps in check of what pieces were properly assigned after Ganz originated her talents at kindergarten.
Sayana-Ganz's weblinks:
https://www.yatzer.com/Sayaka-Ganz-Animal-Sculptures-Made-of-Salvaged-Plastic