Listening on Lala Meredith's career as a professor of arts/photography, where she'd showcase her forms of artworks used for such potential into sketches when viewing at Lough-borough University.
Lala's exhibition: "Drawing Together"
Taking a tour with the gallery's creator-Philip Lindley, who had shown me most of the drawing arts from artists whom to had reflected in Lala's influence with very curious themes of scientific methods used in abstraction.
I was always fond of doing practical drawings, to be more adaptable of what I could plan on my creation of a design from blueprints and how often to practice with my sketches in my sketchbooks or individual pages as diagrams.
Notebook of Spiritual Mouse:
Shaw's giant inflatables:
Throughout my visual tour I took my notice of several drawings, that were produce by artists to connect to my primary strengths of sketching with Richard Deacon's work on multiple line drawings, which was originally been created in sculptural manipulation and reflect with his bending models.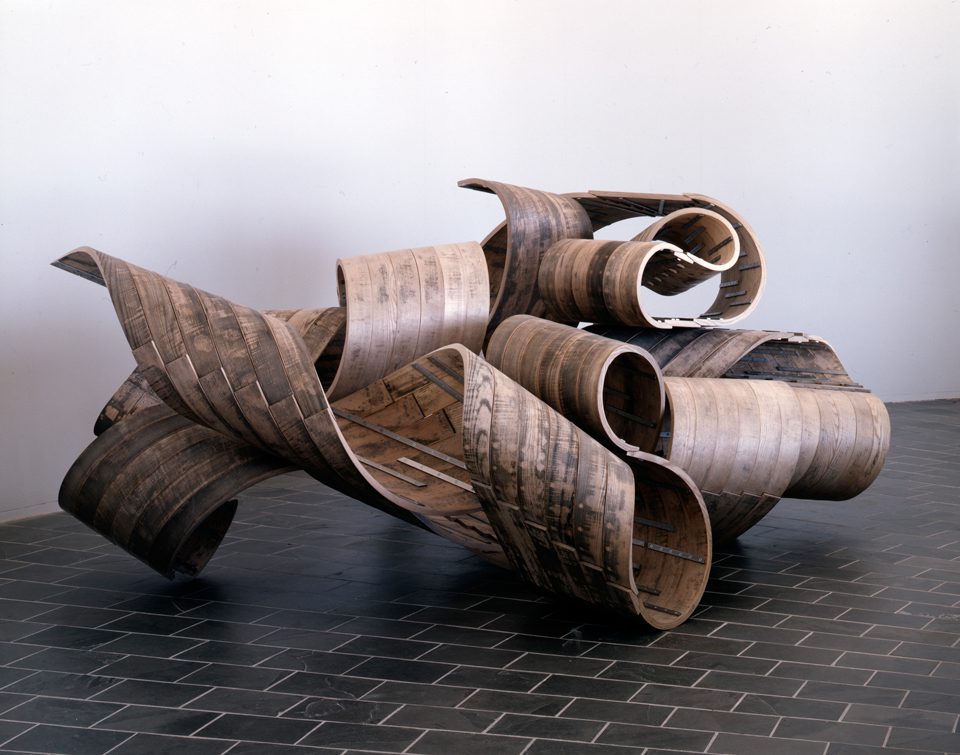 Here is one of Deacon's models of Aesthetics's bending structure, I once sketch this piece into my sketchbook at my previous college in North-Warwickshire, Hinckley because I am fond of being adapted to bending with certain resources that are easy for my term 1 diagrams of cartoon models.
My decision of evaluating Deacon's development in bending models, is how I was fascinated with unexpected ways in experimenting with abstraction, particularly it could be a reflection to my last years work in foam-gears to manufacture them my all seeing industrial eye model to impact with its theme.
followed by these next drawings during Philip's tour-guide, are some of their shaded textures which might be spooky but they show me to criticise my strengths of practical colours. To review "The Promises" portrait that tells me about the Scottish couple used in Neo-Expressionism, because it could help me to adjust on my shaded details when I've been doing my blueprints of model-making or humanoid movement.
Ruin Building with Swans:
Going through Lala's last bit of the exhibition, is evaluating with her shaded drawings that are telling me of what she saw in reality, to transfer evidence of life photography into drawings and how to adjust on Lala's work of deep textures. Followed by Deacon's recording about his original plans on bending resources, when I am directing my ideas to something new and inspired by their methods into my own drawing inspiration.