Beginning my second year's Fine Art, is nervous due to 2019's pandemic but I must studying hard to had no stress/fear when building my confidence of adjusting to new challenges and to follow the rules of social distance bonded by UK government.
After my reunion with friends, I need to prep up my new studio on floor 8 via arts tower to know year 2 assignments based in sculpture and meet up with tutors Andy Price, Jamie Scott and Gino Attwood.   
Here is my chosen item within "Making A Thing" project:
Shoes and Telephone models:
Throughout my sculptural journey, I have created these remarkable models from my favorite resources in plastic foam followed by mixing abstract paints of cartoon patterns and outlined all edges of my designs as if they are expressing humorist emotions used in arts.
This is my evidence of Mexican culture, because it helped me to organize my favorite theme in Day of the Dead used for colour decorating and of examine on spiritual/spooky development mainly with skeleton arts to reflect with my foam shoes. Followed with my another theme of Simpsons to craft my next models of telephones, which allows me to manipulate each of the characters theme throughout their TV series for my unique patterns only on their humorist personally and to prep up my finished models at floor 8's exhibition.
Continuing on my studies are to review on my lecture brief on Greenberg's critic facts during Post-war Modernism, is to describe on which artist did their artworks of criticism settled in 1960s and to show who had been championed by Greenberg of what it could meant on representation in painting after World war 2.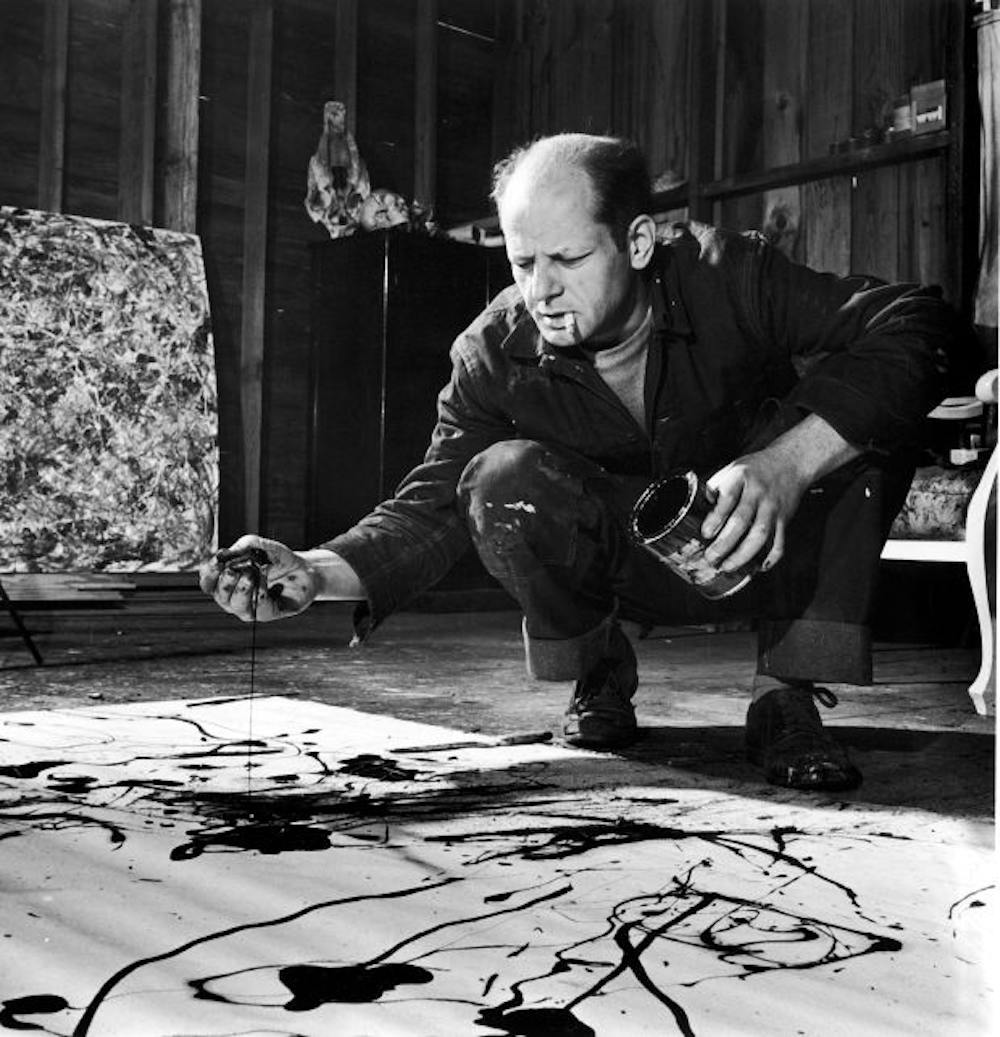 In my critical search of finding my selected artist I've found Jackson Pollock, who had used his talent on American arts also of being a major figure into abstract expressionism.
Pollock's methods in physical development:
Used of experimenting on pouring or splashing liquid
Enabling to view and paint canvasses from various angles
Known to the people as " Jack the Dripper"
Formed in colour-wrestling
All-Over painting also called "Action Painting"
After completing my Post-war Modernism essay, I would start to sketch my recent themes of hybrid arts which I once did in North-Warwickshire's Duality Exam to describe on which new animal/monster blueprints needed to experiment with their differences from the normal beings and to reflect onto my talents of using humanoid abstraction.